Packaging design for the Huguet coffee table tiles. The plywood box features a reversible lid to hide the shipping label and an elegant male-female configuration that allows the two boxes to be seamlessly stacked. The biodegradable wool batting used to protect the tiles in transit can be reused for ongoing tile storage, as mulch in the garden or can even be composted.

Each face of the box is screen-printed with a simple shape reminiscent of the designs on the tiles themselves. When the boxes are stacked, the shapes align in various ways to create unique compositions.

Part of the Huguet x Pentagram project which saw seven partners from Pentagram's London and New York Studios join forces with Astrid Stavro and Huguet.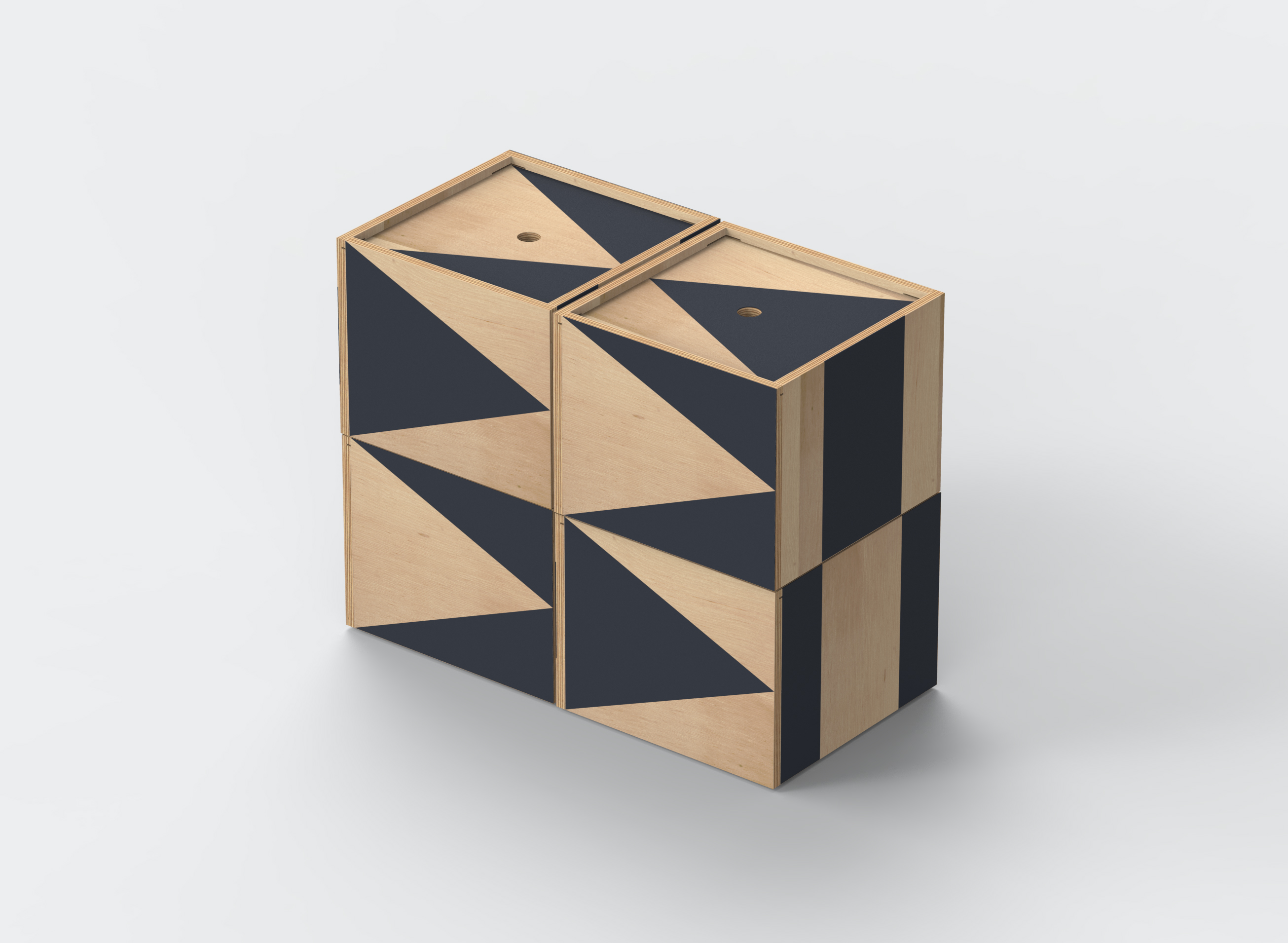 ---
Copyright © 2021 Matthew Willey